Handmade Gift Bows


A few Mondays ago I posted how to reuse magazines to make a cute and very different envelope. Well the same person who came up with that has now added bows and they are very cute as well. Check this out she made 2 different kinds of bows. Now these would be such a great idea to match your bow to the present.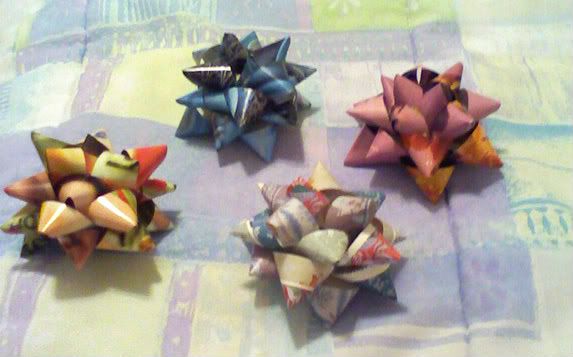 Cell phone photo tutorial...
What you need: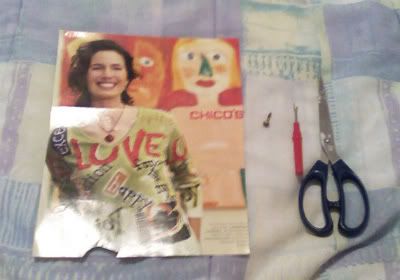 magazine page, brass paper fastener/brad, something sharp, scissors.

1.) Cut mag page into strips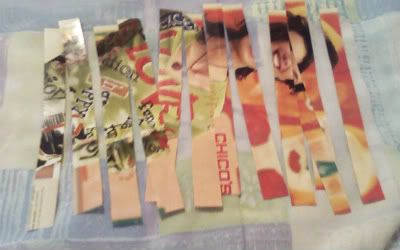 2.) Loop a strip like so: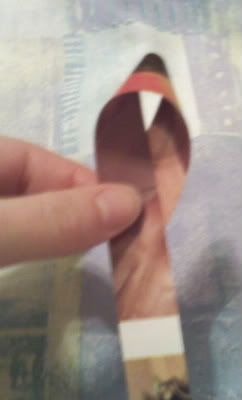 Then loop the other end like so: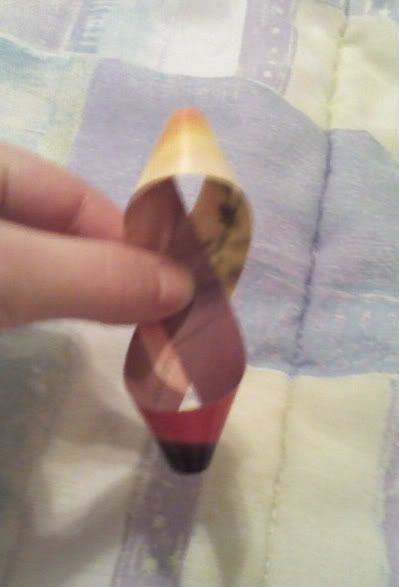 3.) Poke a hole in the middle with the sharp thing and slide it onto the brad.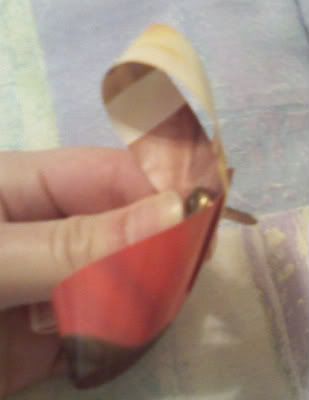 4.) Make another one and put it on the brad too.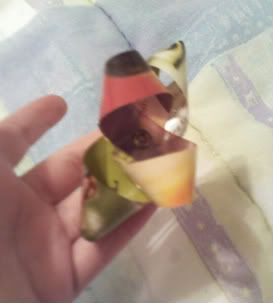 And just keep going.

5.) Once you've got about nine strips looped on there just split the prongs on the brad.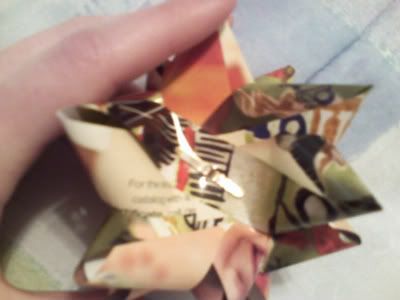 And you're done!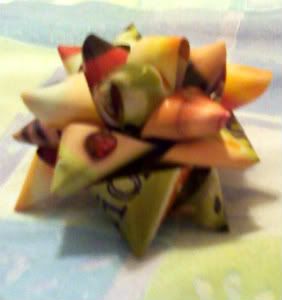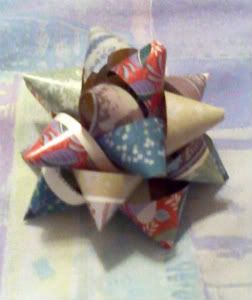 WARNING: May cause serious addiction. Craft at your own risk.





Yeah, I could recycle magazines by putting them in my recycling bin, but this is way more fun...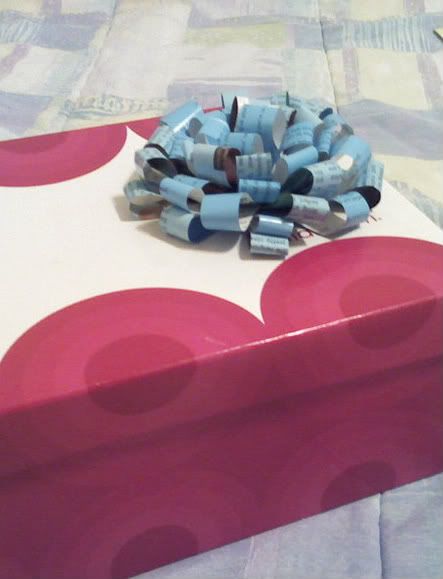 (I also reused a pretty shoe box to put the gift in)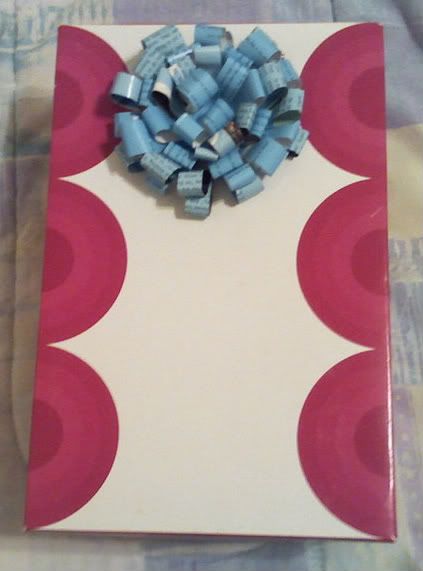 And two more...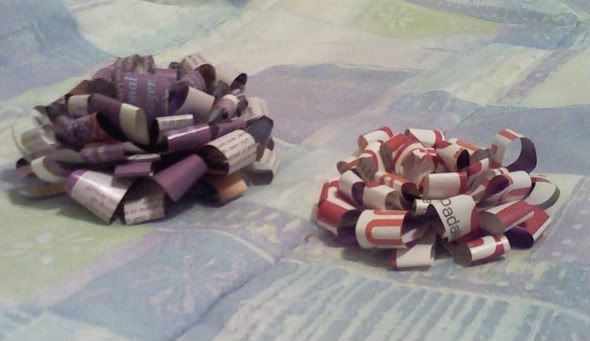 They're super easy. You just need a magazine, scissors and those little brass paper fastener things (a stapler might work too).
1. Cut some different size strips from the mag.
2. Loop the strips and stick the paper fastener through the middle. (it might be easier to make holes in the strips with something sharp first and then slide them on the fastener. I used a seam ripper). Put the smaller strips on first and then the larger.
3. Pull the prongs apart when you're done and then stick it to your gift with some tape. Fluff it up a bit for flair and voila!

By Miss American Pie